Renegade – Where It Came From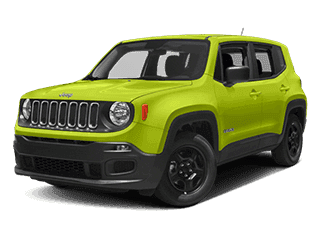 Have you ever wondered just how the Jeep Renegade came to be? How has this Jeep become part of the legacy of the Jeep Brand? Today we want to explore the beginnings of the Jeep. Afterall, can you really appreciate something if you do not know where it came from?
1941- Roots in the Military
The first Jeep, the Willys MS, was produced in 1941 for military use during World War II and Jeep first began producing civilian vehicles in 1945. While it is disputed about the origins of the name Jeep, most concede that it was most likely an alteration of the "GP" (Government Purpose). This seems likely as the term Humvee came about as an alteration of HMMWV (High-Mobility, Multi-Purpose Wheeled Vehicle) in the same way.
1950 – First Changes
After World War II ended, Jeep was encouraged to investigate new alternatives for additional uses the Jeep vehicle could serve. The CJ-V35/U was created (just over 1,000 made) with the designed purpose to operate under water for portions of time with a "scuba system" on the engine allowing airflow from above the vehicle.
1965 – SUV Beginnings
While Jeeps are known across the world for their military use and their civilian off-road "buggy" style, Jeep has produced a number of trucks over the duration of the brand's existence, and they are considered the first inclinations of the SUV. In 1965, Jeep developed the M715, an army truck, and this model was used extensively in the Vietnam War.
2014 – A Leap Ahead
In 2014, Jeep announced the newest model that will be produced in the US, the Jeep Renegade. A subcompact crossover SUV, this vehicle has many new concept ideas that are aimed at pushing Jeep into the new forefront of the automotive market.
For more information on the Jeep Renegade or the history of Jeep, head to All Star Jeep Dealer near Kirkwood. Their team would love to share with you their knowledge of this impressive SUV!