Redesign Coming for the Jeep Renegade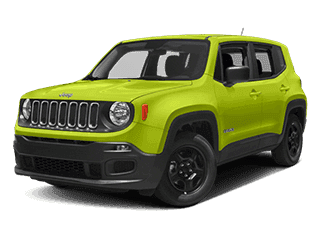 If you are one who likes to be a little different and take the road less traveled, you will want a Jeep Renegade from All Star Jeep Dealer near Kirkwood. Though this model has not had a full redesign since 2015, we are excited to see what the 2018 model year might bring. We want to take a look at some of what these changes might be today.
The modifications likely will carry Renegade to its next full redesign, probably around model-year 2020 or '21. Key dimensions won't change for '18. Neither will the body's overall shape. Expect minor alterations to nose and tail and probably updates to the interior. Very likely carried over will be a choice of two Fiat-designed four-cylinder engines, as well as Jeep's own off-road AWD calibrations. We'd hope for improved acoustic management to quell Renegade's sometimes-intrusive levels of wind and road noise and engine coarseness.
Feature changes would be highlighted by an upgrade to the available autonomous emergency braking, giving it the ability to stop the Renegade rather than merely slowing it. "Jeep might also get generous and make such basic amenities as air conditioning standard on the least expensive Renegade model. More likely, it'll add yet another special edition along the lines of the Deserthawk and Altitude versions introduced for model-year 2017. Not apt to change will be a core lineup consisting of the base Sport model, better-equipped Latitude, luxury-tinged Limited, and off-road-oriented Trailhawk."-carpreview.com
For more information on the Jeep Renegade, head to All Star. Their team can share with you more information on the current Jeep Renegade and what they expect to see for the next model year. Their friendly and knowledgeable staff is ready and waiting to help you get behind the wheel of the Jeep Renegade today!