New Jeep Wrangler Unlimited Spied!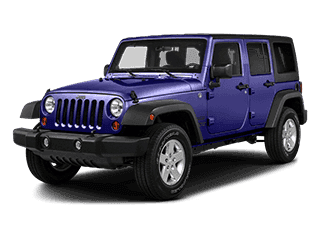 We are pleased to announce that the Jeep Wrangler Unlimited at All Star Jeep Dealer near Creve Coeur will have some wonderful changes for the 2018 model year. We would like to share with you a few things that we saw in the recently leaked spy shots.
The first thing that Jeep fans will be happy to see is that the Wrangler continues to use a solid frame with a removable roof and doors. With all the body panels in place, the JL-series Wrangler looks a lot like the JK, bearing a similarly boxy profile. One thing you'll notice is that there's a vent behind the front fenders, possibly to aid aerodynamics. Those fenders are slightly different from the JK, and we can just barely make out the horizontal LED daytime running lights.
"The front bumper is also redesigned, with the foglights repositioned from the center to the edges. Naturally, Jeep's characteristic seven-slat grille carries over, but it appears more upright than before. Toward the top, it slants backward in a slightly similar way to the Jeep Shortcut concept that debuted at last year's Jeep Easter Safari. Just like on that concept, the headlights intrude slightly into the outer slats of the grille."-motortrend.com
There's a new character line below the windows that runs from the A-pillar back, and the door handles look slightly different. The windshield appears more upright and features different hinges for folding it down. At the rear, we can see new taillights, a side-hinged tailgate with hinges on the opposite side, an indentation in the rear bumper where a spare tire would fit, and steps carved into the corners of that bumper.
For more information on the Jeep Wrangler Unlimited, head to All Star today! While you're here, be sure to check out our Jeep Wrangler lease deals if you're really interested in choosing a Wrangler for your next vehicle!