Should You Lease or Buy Your Next Car?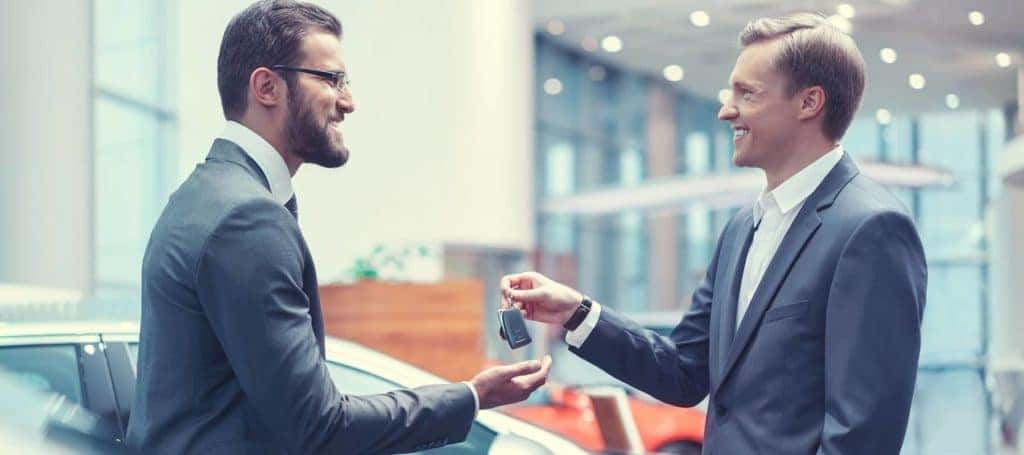 For those of you who are looking for expert automotive financing advice in St. Lois, MO, All Star Chrysler Dodge Jeep is here to help. Let's start off by going over the two financing options you have when purchasing a new car: buying and leasing. Keep on reading to find out what option is right for you.
Pros for Leasing a New Car
One of the biggest benefits to leasing a new car is the lower monthly payments. With a leasing option, you are often able to get a nicer car for less money. Many times when you opt to lease a new car your down payment is considerably less than if you want to purchase a new car. In some cases, there is no down payment at all. Leasing a new car is also a great option if you happen to enjoy trading in your current vehicle for a new model every three years or so.
When it comes time to upgrade you won't have to worry about trying to trade-in or sell your car. Once the lease is up, you simply drop it off. Perhaps the best reason to lease a car is the warranty. Most leases last up to three years, which is the same time span as most car warranties. If anything major goes wrong with the car, the repairs will be covered under the warranty.
Pros for Buying a New Car
One of the reasons why people prefer to buy a new car rather than leasing a new one is because they can do modify the car however they want. Some upgrades can even increase the value of the car should you choose to sell it. Another benefit of buying a car rather than leasing is you don't have to worry about excess wear fees. You can drive the new car as little or as much as you want without worrying about extra costs. Buying a new car does require a down payment, but you can use your car as a trade-in towards a new car. Although purchasing a new vehicle usually requires a higher monthly payment, you don't always have to have excellent credit to secure a loan, and once the loan is paid off you will no longer have that high monthly payment. Buying a new car gives you the most flexibility, there are no extra fees to worry about and you can choose to sell or trade-in at any time.
Find Out Which Financial Option is Right for You
For more information on your auto loan or car leasing options, contact our experts now, and come down to visit our dealership today! We can even tell you your options for those times when you find yourself unable to afford your car payments! At All Star Dodge Chrysler Jeep, you can find one of the largest selections of new vehicles for sale in St. Louis, MO. If you want to test drive a new Jeep Wrangler, check out the Dodge Journey  interior, or experience the Chrysler Pacifica in St. Louis, MO, come on in and see us today! While you're here, find out how you can get a lower interest rate on your car, compare the Ram 1500 vs. Ford F-150, discover the interior of the 2019 Jeep Wrangler, and check out our list of best restaurants in Bridgeton, MO! If you think used vehicles might be right for you, read our guide on what to considering when buying a used car!