The Future Is Now With Renegade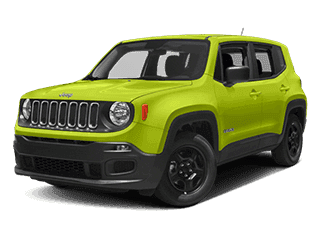 The Renegade is a worthy component of the Jeep lineup of vehicles. It is stylish and handles well in all different terrains. We want to explore the origins of the Renegade Trailhawk and some of the other qualities that it contains.
Jeep invented the Trailhawk moniker for a 2007 concept car based on Wrangler mechanicals because its angled headlights supposedly evoked a bird of prey. The Trailhawk came to market as a version of the Grand Cherokee, and the name currently adorns the most off-road-ready version of the Cherokee and now the Renegade. "Some might prefer that "Jeep" meant something all by itself, but as the brand expands, the Trail Rated and Trailhawk badges at least help the loyalists find what they want."-caranddriver.com
The Jeep Renegade offers many charms—a roomy interior, cheery if cartoonish design, and surprising agility—are not notable Jeep signifiers, though. "Now, we've finally tested what should be the Jeepiest Renegade, a Trailhawk model brandishing the "Trail Rated" badges that mean much more to the Jeep faithful than the array of themed Easter eggs the designers splashed all over the little crossover," (caranddriver.com). Measured against a Wrangler yardstick, this Renegade Trailhawk comes closer to the mark than we'd expect, but why are we surprised, the Renegade is a Jeep afterall.
Trailhawks ride 0.8 inch farther above the dirt than do other four-by-four Renegades on a suspension with longer travel for more articulation. The standard powertrain is the 180-hp Tigershark four-cylinder and nine-speed automatic, along with a four-wheel-drive system using Jeep's Active Drive Low and a 4.33:1 axle ratio versus the 3.73 gear on other Tigershark-equipped Renegades. (Compiled from jeep.com and caranddriver.com)
For more information on the Jeep Renegade, head to All Star Jeep Dealer near Chesterfield!