Drive The Wonderful Jeep Renegade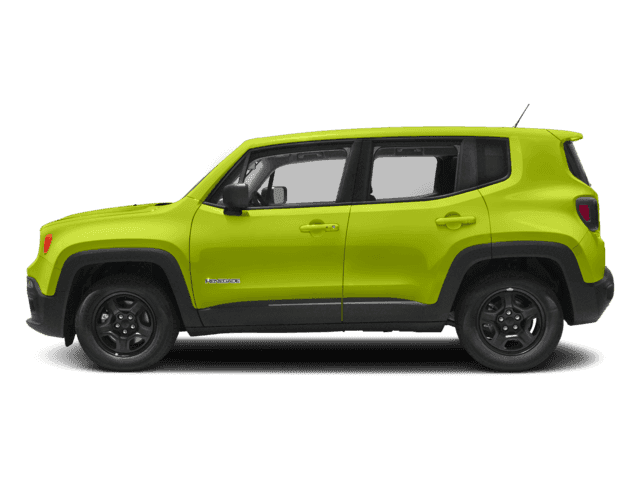 The 2016 Jeep Renegade is a really fun vehicle to drive. It is sporty and fun and packs a lot of punch in the engine department. Today we want to share with you some more information on this impressive vehicle. If you have any additional questions, we want you to stop by All Star Jeep Dealer near North County and talk with a member of their staff – they would love to assist you!
Here is what we like: While the unflinching Jeep Wrangler fans may not approve of this car-based mongrel made in Italy, but the Renegade mostly makes friends. It's cute, too. The Renegade's Cracker Jack­–box flat flanks and abbreviated but tall profile work to its advantage, giving it one of the roomiest cabins in its class and a useful cargo area. A high center of gravity does contribute to body roll, yet the diminutive Jeep has decent overall balance and fairly quick, linear steering. Considering the short wheelbase, body motions are ably controlled. The front seats have plenty of thorax-hugging lateral support, while the softer bottom cushions are hotspot-free for long stints. The turbo 1.4-liter and six-speed manual powertrain combination offers generous low- and mid-range torque, precise shifter throws, and smooth clutch action. Cool options include the removable MySky roof panel and the clear-sounding Beats audio system.
Since the Renegade was all-new for 2015, the updates and additions for 2016 are few. "The optional nine-speaker premium audio system with 506-watt amp and 6.5-inch subwoofer gains Beats-branded speakers. Also, rain-sensing windshield wipers are available on all but the base Sport model. A limited-production 75th Anniversary Edition and an all-black Dawn of Justice Special Edition (sans cape) both appeared for 2016." -caranddriver.com