2018 Ram 1500: Bringing Luxury and Comfort to Every Drive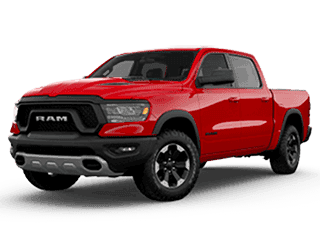 Trucks, in general, are known for their rugged capability, tough exterior, impressive performance, not for their interior. That all changes with the 2018 Ram 1500, which has made the Autotrader's "Best Interior List." Autotrader, a popular website that sells new, used, and certified pre-owned cars, has awarded their choice of top ten vehicles with exceptional interiors when it comes to design, comfort and functionality. And, amazingly, the new Ram 1500 is the only pickup truck on the list, making it the best pickup interior. Let's take a closer look to see what makes the interior of the 2018 Ram 1500 so incredible.
Offering Comfort and Convenience Wherever You Go
As mentioned, trucks don't tend to focus on the interior, however, the 2018 Ram 1500 doesn't hold back, offering luxury and amenities you normally seen in sedans and SUVs. Starting with the command center, the Ram 1500 comes equipped with the Uconnect® system which serves as one of the easiest to use and extensive vehicle entertainment systems.  Featuring a 8.4-inch touchscreen which makes it easy for you to access and use while driving.
The driver display, with easy-to-see speedometer, is completely digital and gives you the option to customize the display to your liking. The interior trim comes with real wood accents that truly make it feel like you are in a luxury car rather than a truck, especially paired with the soft-touch, comfortable seats. With so much comfort and convenience, it's no surprise that the 2018 Ram 1500 made Autotrader's list for best interior.
Experience the 2018 Ram 1500 in St. Louis, MO
The 2018 Ram 1500 is definitely a truck you should consider if you like a bit of elegance to go with your heavy-duty truck. The extra comfort is always welcome after a tough day at work, be it at the oil rig, out on the farm, or driving from jobsite to jobsite. Find new Ram models for sale in St. Louis, MO at All Star Dodge Chrysler Jeep today, and learn how you can get a better interest rate on your loan with us! We carry a wide selection of new vehicles in stock now, so head out and visit our dealership to test drive the 2018 Ram 1500 in St. Louis, MO. Also, since you'll be visiting us in town, check out our list of best restaurants in Bridgeton and stop for a bite to eat in your new Ram 1500!